Hello my friends
I'm writing to you not from the Taste Treehouse, but from my kennel in Newtown. My last two weeks have been wonderful as my two assistants, Henry and Genevieve, have been working here from home so they have been able to give me 24/7 attention. I see them spending a lot of time on video calls with all of my Taste friends in their lounge rooms, kitchen tables and balconies all over Sydney.
Lets just take a minute…
Fast internet, laptops, video conferences and smartphones seem to give you humans immediate access to everything and anything. And there's a great pressure to work and perform harder than ever right now. But at the end of the day, none of us creatures can make the sun rise any sooner.
The flowers are still blooming in the garden. The birds are still singing in the trees. And we dogs are as happy to see you as ever! There is a secret in the rhythms of seasons - there's time for napping in your basket and a time for running in the park. So please don't let this season completely dictate your world.
When Henry came back from New York last year, he brought this great card which I think is an excellent reminder for us now…
So in this season, we have to find our new rhythms and routines. There are plenty of challenges, but we're already loving some of the benefits. And we've been finding some fun ways to keep the joy alive!
Josh has been keeping up appearances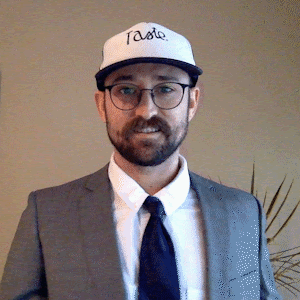 Matt has been teaching us all about pony politics
Many of us have all gained new co-workers
3pm squat o'clock is still kicking the afternoon lulls in the butt
And a fleet of care packs delivered to all Tasties means we can still celebrate the special moments together
From all of the Tasties, we hope you are doing as well as possible in these tough times.
With love from your favourite Westie,
Greta
Greta
Greta is the Chief Welcomer at Taste and takes her role very seriously. When she is not laying on the love thick and fast to new visitors, she can be found hanging out with her chicken friends at her home in the Blue Mountains.